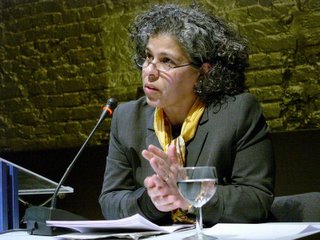 2.6 million hearts
Haifa Zangana
Wars do not have holidays
(employers claim they are self-employed)
Their job has to be fulfilled,
At any cost,
At all times,
Not to leave behind,
Green orchards,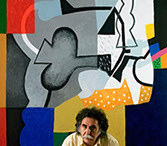 Iraqi Artist Dia Al-Azzawi To Launch Retrospective In Doha
Ila
A major retrospective of the work of Dia Al-Azzawi is to take place simultaneously at Mathaf: Arab Museum of Modern Art and QM Gallery Al Riwaq in Doha, opening over two days on 16 and 17 October 2016 and running until 16 April 2017. Dia Al-Azzawi is an internationally recognised and prominent figures of modern and contemporary art in the Arab world.The exhibitions will showcase 400 works spanning two museum spaces totalling 9,000 square metres, this will almost certainly be the largest ever solo exhibition by any Arab artist. Azzawi has lived in London since 1976.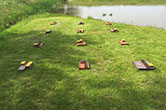 Gitta Pardoel...Restore Place
Ali Rashid
The latest works from Gitta Pardoel seem to go about furnishing space through raw, recycled material. She visualizes by these works, details of nature through her artistic vocabulary. She processes the material (wood) to expand the significance of place and to index the ideas, after stripping the material from its decoration. In doing so she let us measure our surroundings in a new way. The places now furnished with this crude material leads their expression through the neutrality of its material and the spontaneity of the performance.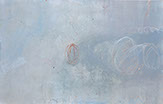 Heck ... Let the white define itself
By : Ali Rashid
A friend of me who lives in Madrid once said to me: "Ali, you have to think about the commercial face of art. The white painting is very difficult to sell so you should besides your own educated research of white also try to produce work for the art-market.
After the economic crisis that hit Europe and indeed the whole world, many serious galleries had to close because of bankruptcy. While some galleries stayed after leaving their stringent look on art and so became more flexible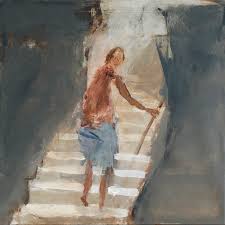 Interview with Nidhal Chamekh
By Emma Chubb
Born in Dahmani, Tunisia, in 1985, Nidhal Chamekh studied fine arts in Tunis and Paris, where he now lives. Chamekh exhibits two works in All the World's Futures, curated by Okwui Enwezor for the 56th Venice Biennale 2015: De quoi rêvent les martyrs? (What do martyrs dream about?) 2012, a series of twelve drawings completed over two years, and The Anti-Clock Project (2015), a new work produced for the exhibition and comprised of a three-dimensional model and eleven drawings.
Poetry, Nature and Jerusalem: An Interview with the American Poet Philip Terman
Edited By:Saleh Razzouk
In philip Terman's poems you find two major elements: nature and judaism.
It seems that terman's judaism is not specific. He reads his metaphysical words in the wake of material signification. He prays often in the temple of nature. Just to discover that loving, sacred and all magic powers that transcend over reality are among us, inside the family life, the daughter, brother, mother and father.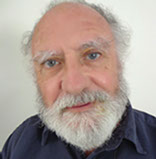 Mignon by Goethe
Translated by: Murray Alfredson
Know you the country where the lemon flowers?
The oranges glow gold through dark-leaved bowers;
from heavens' blue the gentle breezes blow;
quiet the myrtles, and tall the laurels grow
One Hundred Love Sonnets: XVII BY PABLO NERUDA
TRANSLATED BY MARK EISNER
I don't love you as if you were a rose of salt, topaz,
or arrow of carnations that propagate fire:
I love you as one loves certain obscure things,
secretly, between the shadow and the soul.
I love you as the plant that doesn't bloom but carries
"After Theory:
Terry Eagleton and the Political Inertia of the Modern Intellectual"
by Haider Al-Kabi
The view of the current, crisis-ridden situation of theory, as presented by Terry Eagleton's book After Theory, reflects the socio-political environment in the midst of which modern theorists work. The proliferation of theories, on the one hand, and the haziness and uncertainty of the positions of theorists, on the other, make it increasingly
Deer Descending
Philip Terman
Perhaps she came for the apples,
or was flushed out by the saws powering
the far woods, or was simply lost,